Short films curated and presented by bildwechsel
German original version or without dialogue.
… IST MEIN GANZES HERZ, Verena Moser, Schweiz 1985, 12', 16mm
DIE BRAUT ERSTARRT, Hella Böhm, Deutschland 1985, 12', U–Matic Video
ZÄRTLICHKEITEN, Maria Lang, Deutschland 1985, 28', 16 mm
EVI ERZÄHLT KLARTEXT ZUM ERSTEN MAL, Muriel Utinger, Tina Z'Rotz, Sabin Tünschel, Deutschland 1989, 4', SVHS-C Video
VIDEONACHRICHTEN, Maria Lang, Deutschland 1989, Ausschnitt 30', SVHS
ZWEI FRAUEN, Maria Lang, Deutschland 1983, 3', Tonband
Total length: 89'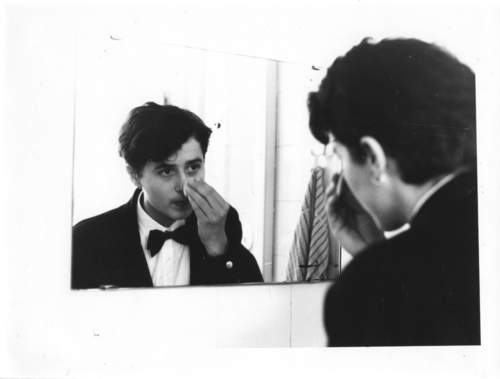 How are stories told and how are they re-visualised? Let's enjoy a wonderful compilation of unique lm, audio and video works curated by bildwechsel. The umbrella organisation for women*/media/culture with its 40-year selforganised structure opens up its large archives and a shared space of the times and life plans for models of women* artists. With GuterGrund Künstlerinnen* gGmbh, this moderated programme is about presenting women* artists with their visions and bequests and keeping them
in the world.
date: Saturday, 19.10.19
beginning: 5:30 pm
venue: b-movie, brigittenstr. 5, hamburg
Admission free