The info-depot is a walk-in mailbox with postings of current exhibitions of women+ artists in hamburg and elsewhere. You'll also find flyers and posters for cultural events, festival information and applications as well as news from the the 'helping hand syndicate' ('warme händchen syndikat').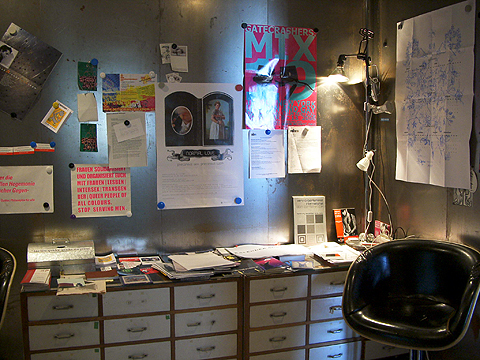 In the info-depot you'll also be able to review current issues of several film, media, and art magazines as well as use the possibility to do internet research.
The info-depot is accessible during the opening hours (Wednesdays 2 – 7 pm).