Exhibition in Berlin
Vernissage on Friday, May 24th, 2019, at 7 pm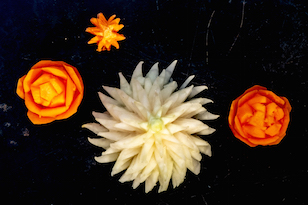 We want to work together! For the third time we would like to inspire the common strolling in art productions between Basel, Hamburg and Berlin in a preferably unambitious way. First we went to The Westwerk in Hamburg with the exhibition BLUMEN IM HAUS ERSPAREN DEN PSYCHIATER for summer freshness and to get to know each other. In Basel at the amerbach studios the exhibition was titled BLUMEN IM HAUS EINES SPANISCHEN PSYCHIATERS. Now we come to Berlin to show BLUMEN AM RAND EINES ALTEN KRATER. We are looking for discourses about beauty and time, drawing and understanding. Together we will create the exhibition and understand it as a walk-in crater garden. Art like songs and poems. An exhibition with Roswitha Baumeister, Martina Böttiger, copa & sordes, durbahn*, Stef Engel, evi, nic & c, Martina Gmür, Mireille Gros, Chris Hunter, kap, Lysann König, Nara Pfister, Sara&Natascha, Silvia Studerus, Lilia Tirado Rosales, Jenni Tietze, Selma Weber, Mirjam Landolt, Lucie Tuma as a cooperation of the Kunstraum kaskadenkondensator, bildwechsel and the gutegrund ggmbh.
About title: the title BLUMEN IM HAUS ERSPAREN DEN PSYCHIATER was used by a berlin artist many years ago as an excuse for her flower addiction. In art bodies, flowers, ceramics, textiles, foam and still life are often belittled as "female" artists* materials, even though these materials are very popular in the art market. these soft-materials, the preoccupation with plants and animals and the staging of surprise in exhibition architecture are of interest. the value of the ephemeral, the joy of the common, surprising and beautiful and the unbelievability of a small view, a bend or a cutout is the big topic.
more
May 1, 2019 • Posted in: event