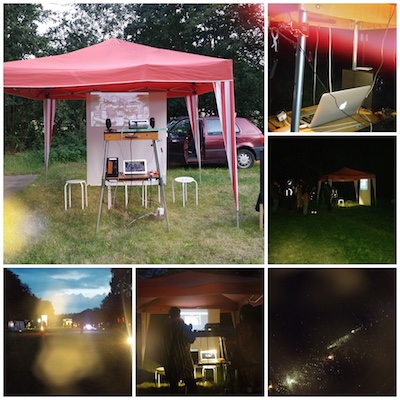 The bildwechsel videoschloss – night opening in garlstorf
In the beginning of September 2019 das kunststückchen, an openair art event with international artists, happened for the 3rd time in Garlstorf.
For 2019 the title was "Nachtschwimmen" (night swimming) – art projects were invited for a presentation in the dark. bildwechsel was happy to participate with an open air tour of the videoschloss.
September 16, 2019 • Posted in: event